Australian Government Department of Health
People are too busy living to talk about dying. So how do you turn such a taboo topic into a dinner conversation when it's at the top of the 'things that I really, really don't want to talk about' list for most people?
The brief
82% of Australians feel that it's important to talk about end-of-life care, but understandably, no one finds it easy to face their own mortality. As part of the Australian Government's push to kickstart the conversation during National Palliative Care week, Carbon Creative was tasked with finding a way to encourage discussions around this important topic across all age groups and cultural backgrounds.
The good
Food, family and humour all transcend culture — so we built a campaign around these common threads to get families talking. We weren't interested in stereotypes; this was about empowering people in a warm and accessible way. The Talking About What Matters to Me campaign was launched with a candid video featuring a bunch of brave Australians openly discussing end-of-life care, from a champion lawn bowler to a celebrity chef. We also created a suite of strategic conversation-starting creative with original illustrations to both reinforce the narrative and soften the approach. We had the pleasure of working with award-winning Brisbane illustrator Sophie Beer on the project.
The impact
The result was a campaign that shifted attitudes by breaking down traditional barriers and empowering the audience to open up about their end-of-life care. Rolled out nationally, the campaign reached over 4,000,000 people through our PR related activities. The centrepiece was a step-by-step conversation guide which acted as the catalyst for thousands of open and honest family discussions around Australian dinner tables — and these conversations continue today.
How do you
turn a taboo topic
into a dinner
conversation?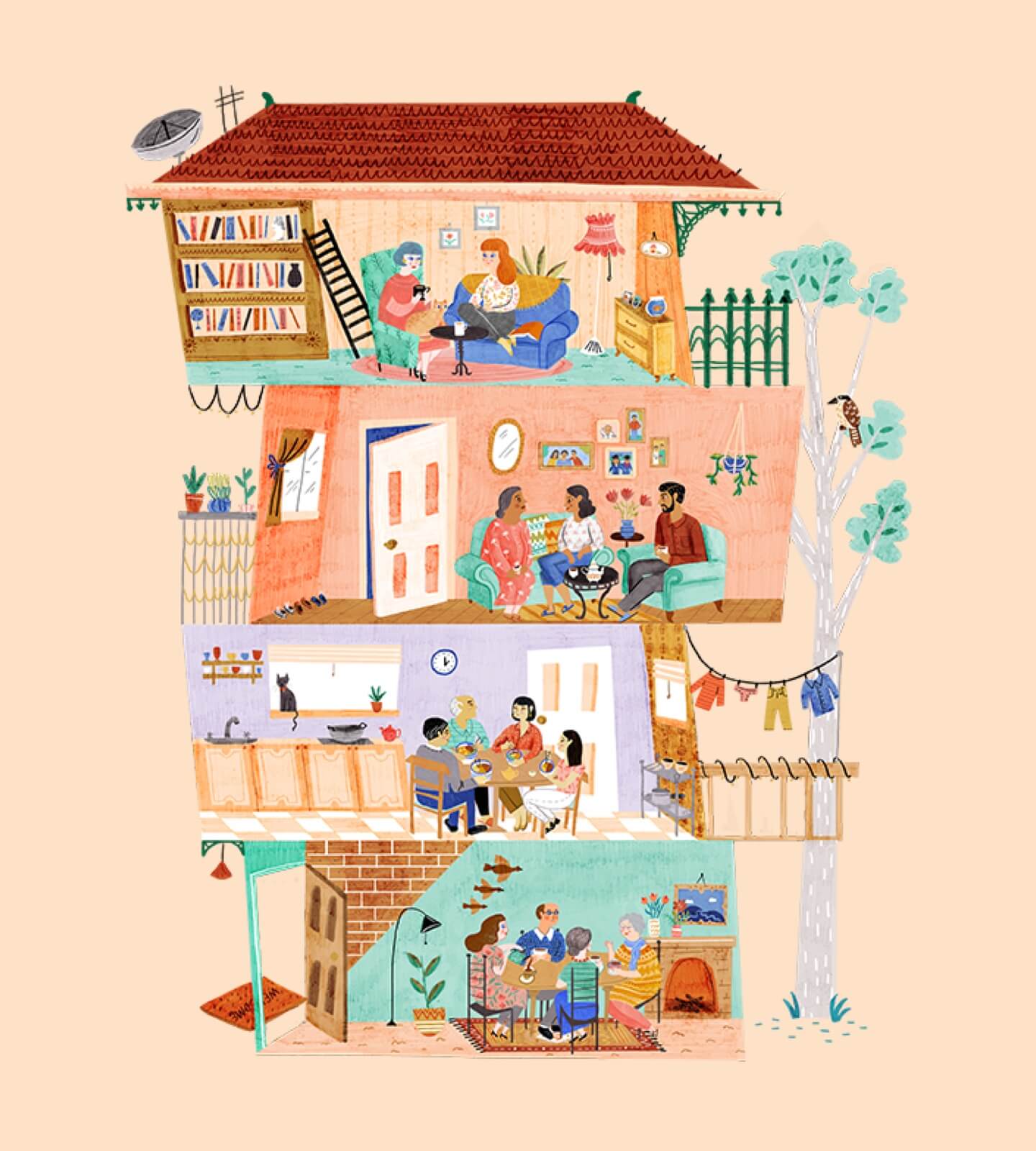 illustration
To soften the message and ensure a warm tone, we opted for an illustrative approach. The style created allows the audience to see themselves, without being off putting.
We created a campaign that broke the ice.
video and stills
We built a little set to bring our illustrations to life, in which our influencers conversed about end-of-life care.
collateral
A variety of print collateral was created to support the campaign and to encourage audiences to have the conversation.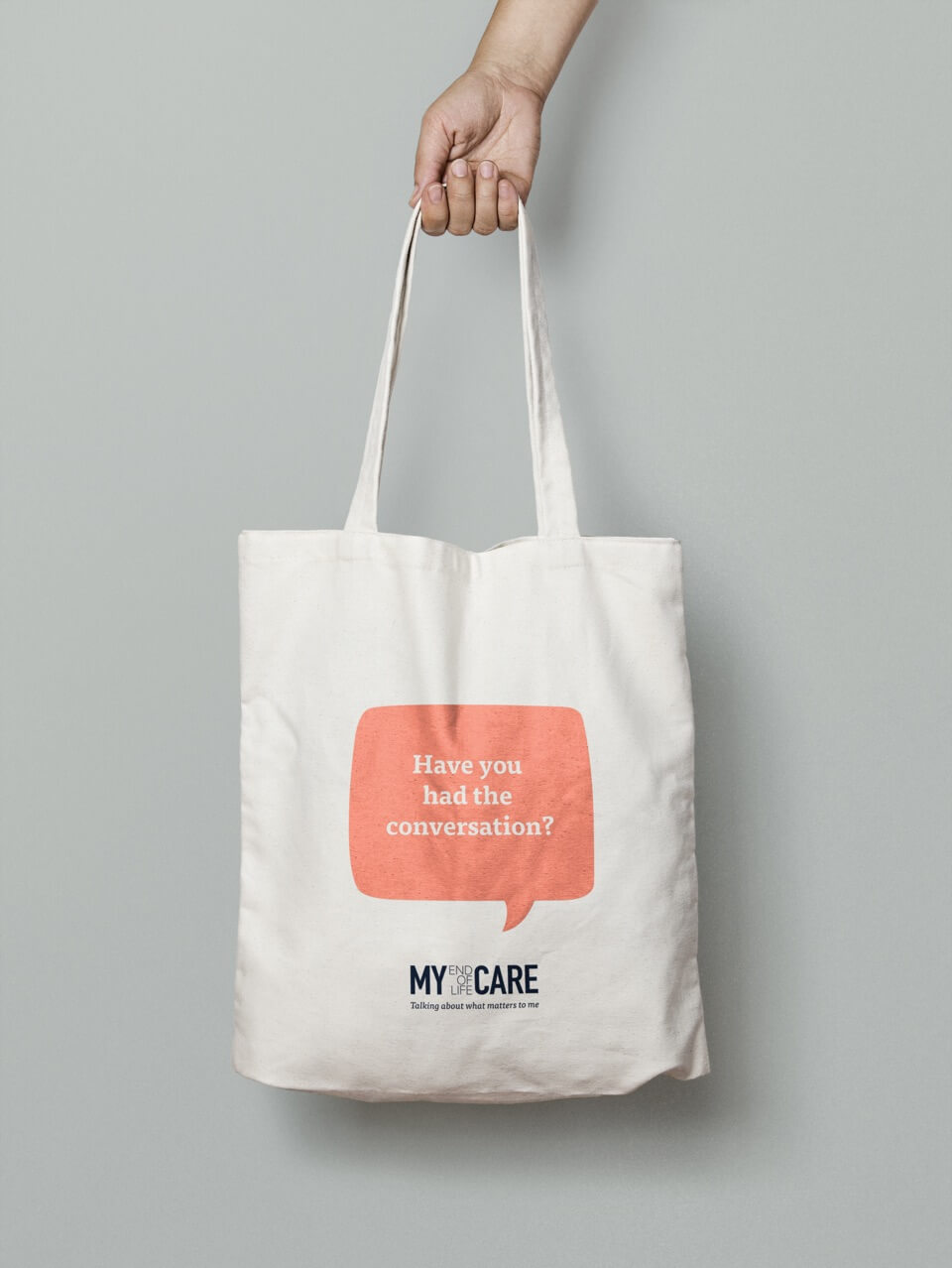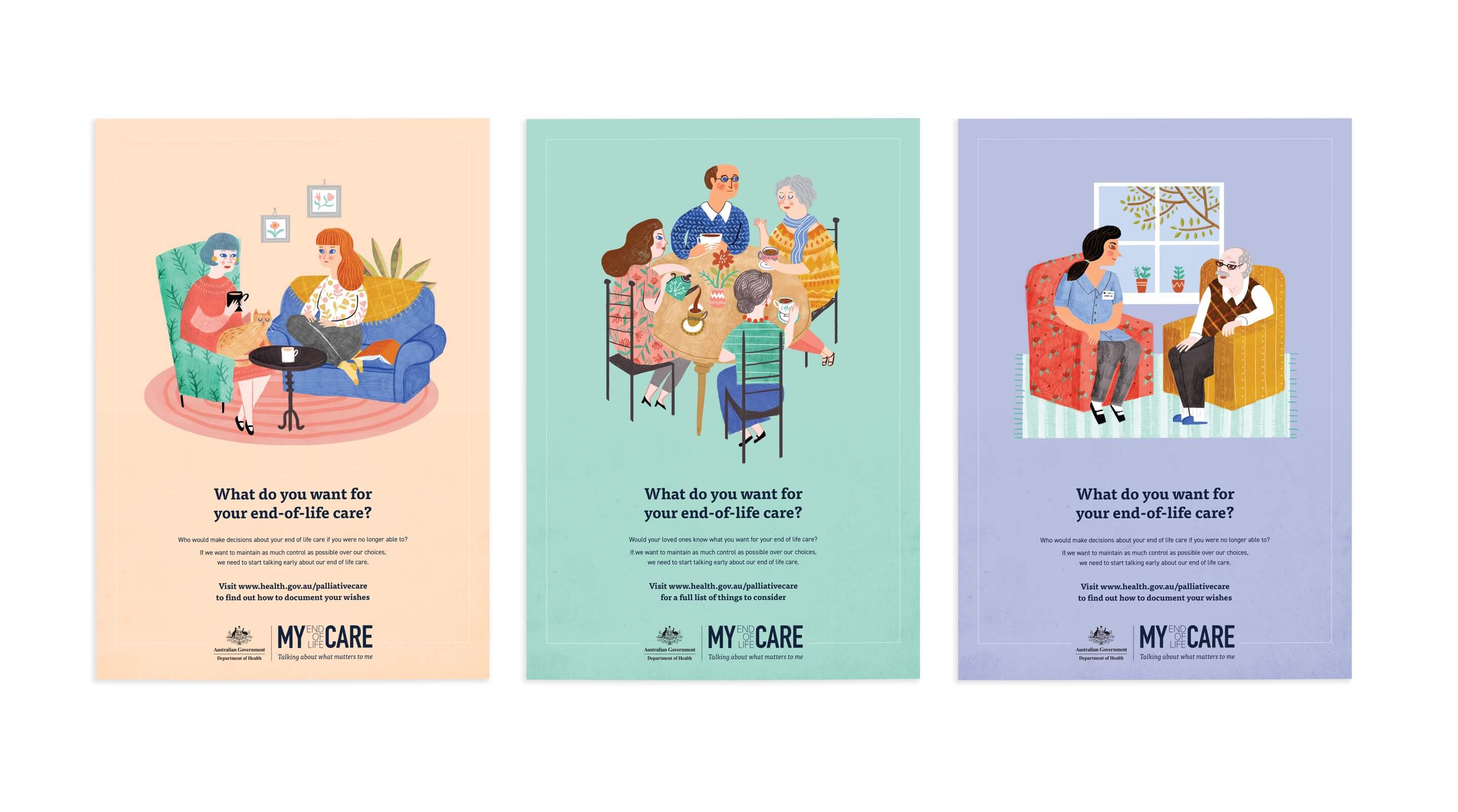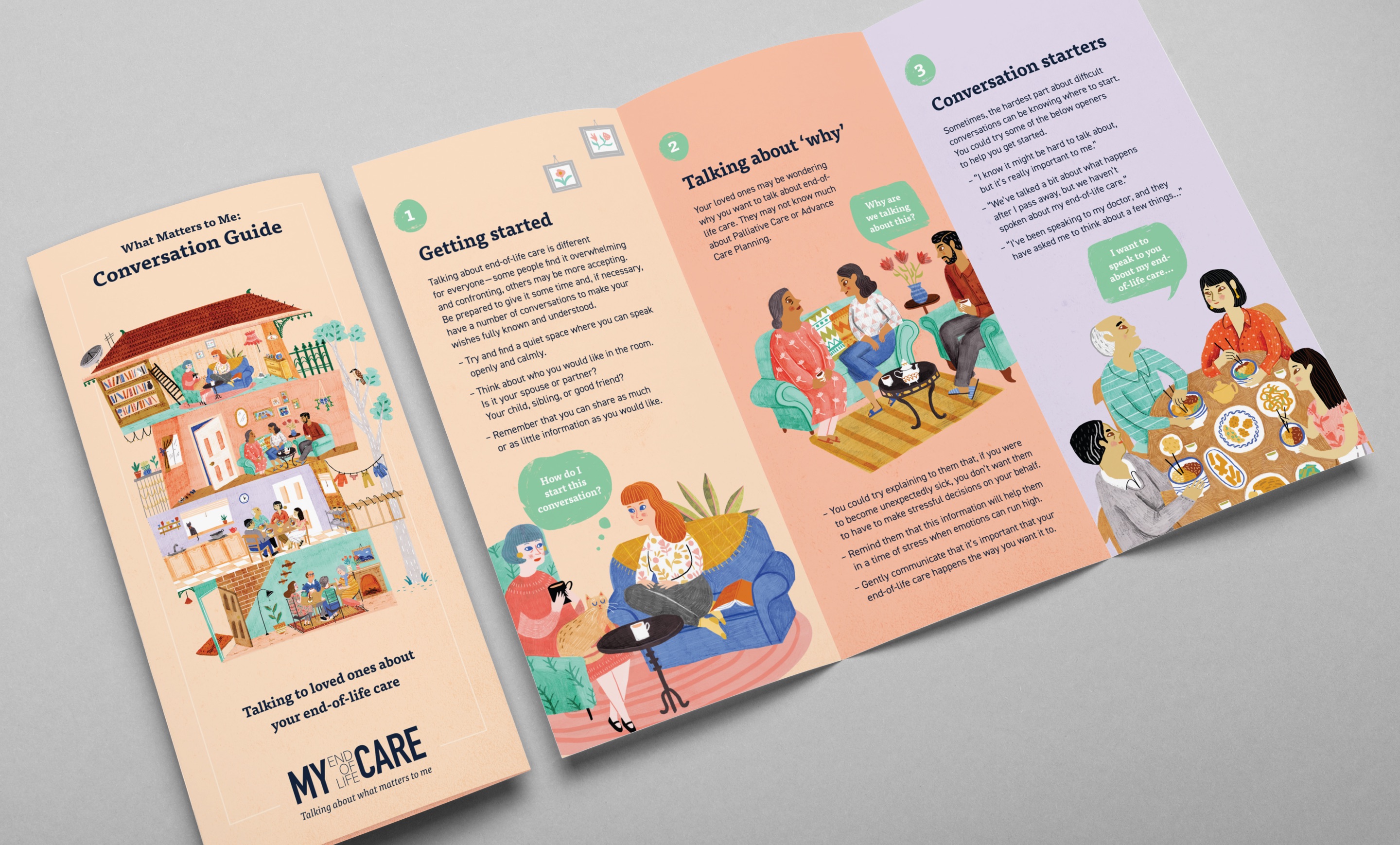 4,000,000 people
reached nationally.