Spotify
Aboriginal and Torres Strait Islander people's music culture has played a massive role in forming our nation's identity. From songlines, to protest songs, to pop culture — First Nations artists have helped shape this country.
The brief
The music streaming service, Spotify reached out to us to work with them on their ongoing commitment to celebrate First Nations music and culture. The initiative focuses on celebrating, promoting and creating greater awareness of First Australians music.
The good
Understanding Spotify as a progressive brand deeply immersed in youth culture, Carbon commissioned contemporary and world-renowned Indigenous artist, Reko Rennie to create the artwork for the initiative. Using the artwork, Carbon delivered a look and feel for the initiative, playlists, social campaign, brand experiential and Reconciliation Action Plan (RAP).
The impact
The result was Dreaming Loud – an ongoing initiative curated by high-profile musicians and elevated by bold artwork and a deeper message. First Nations music is everywhere, and it continues to change the landscape.
Launched during Brisbane's Bigsound Music Festival, we transformed Fortitude Valley's 'TSO' venue into 'First Nations House'. The result was an immersive cultural experience of deadly beats, original storytellers and the best Indigenous artists in the country showcasing their talents.
First Nations artists have helped shape this country.
Spotify reached out to us to create the Dreaming Loud initiative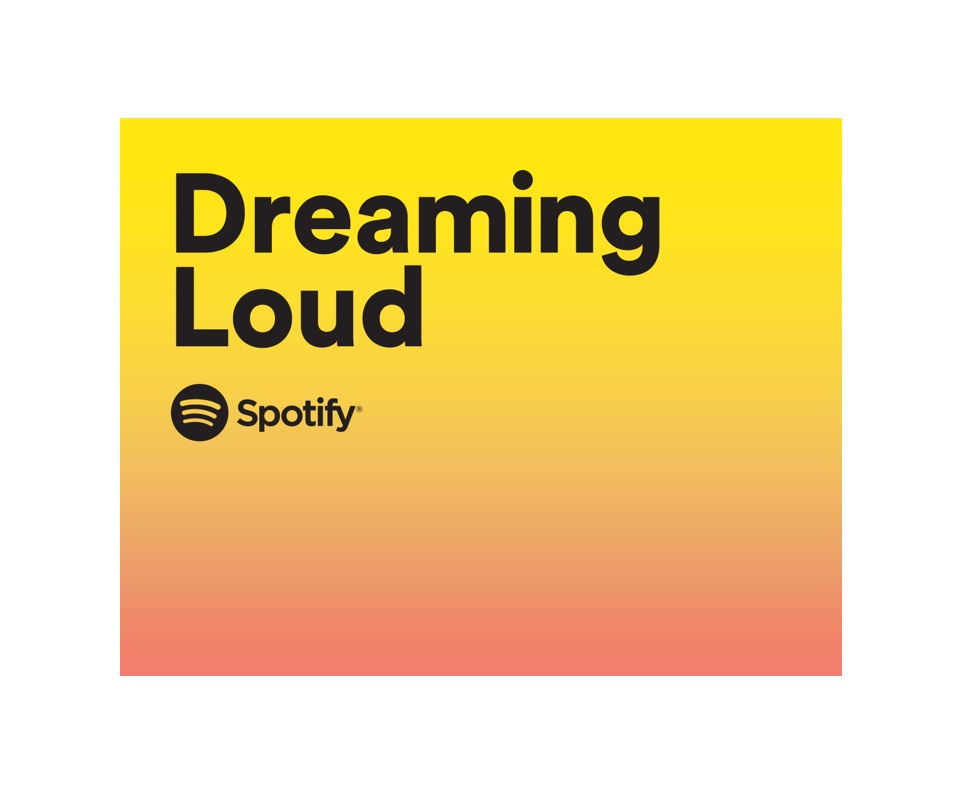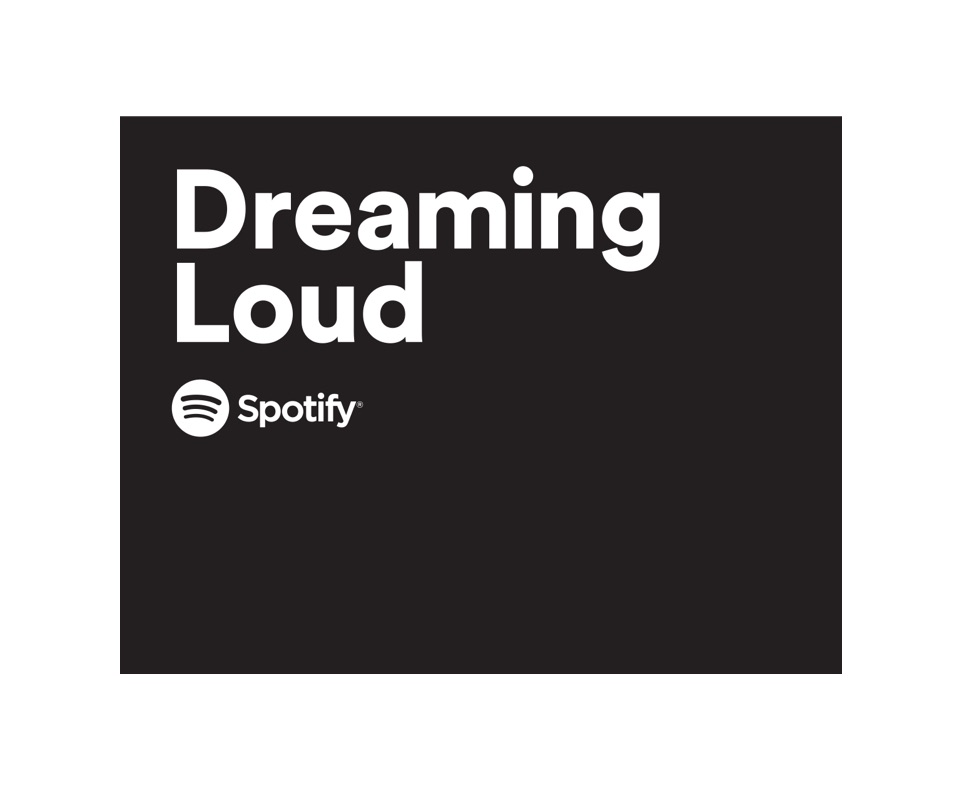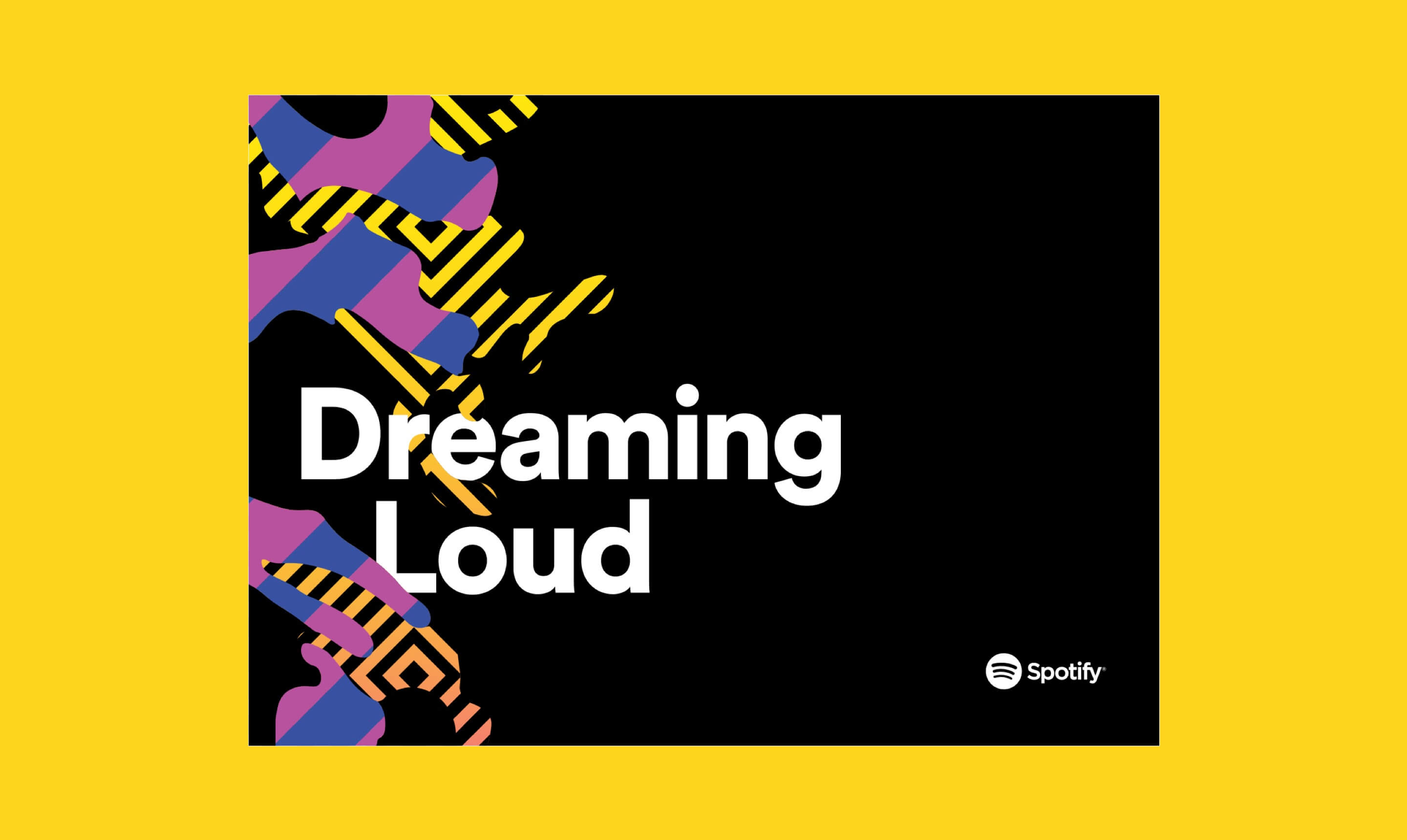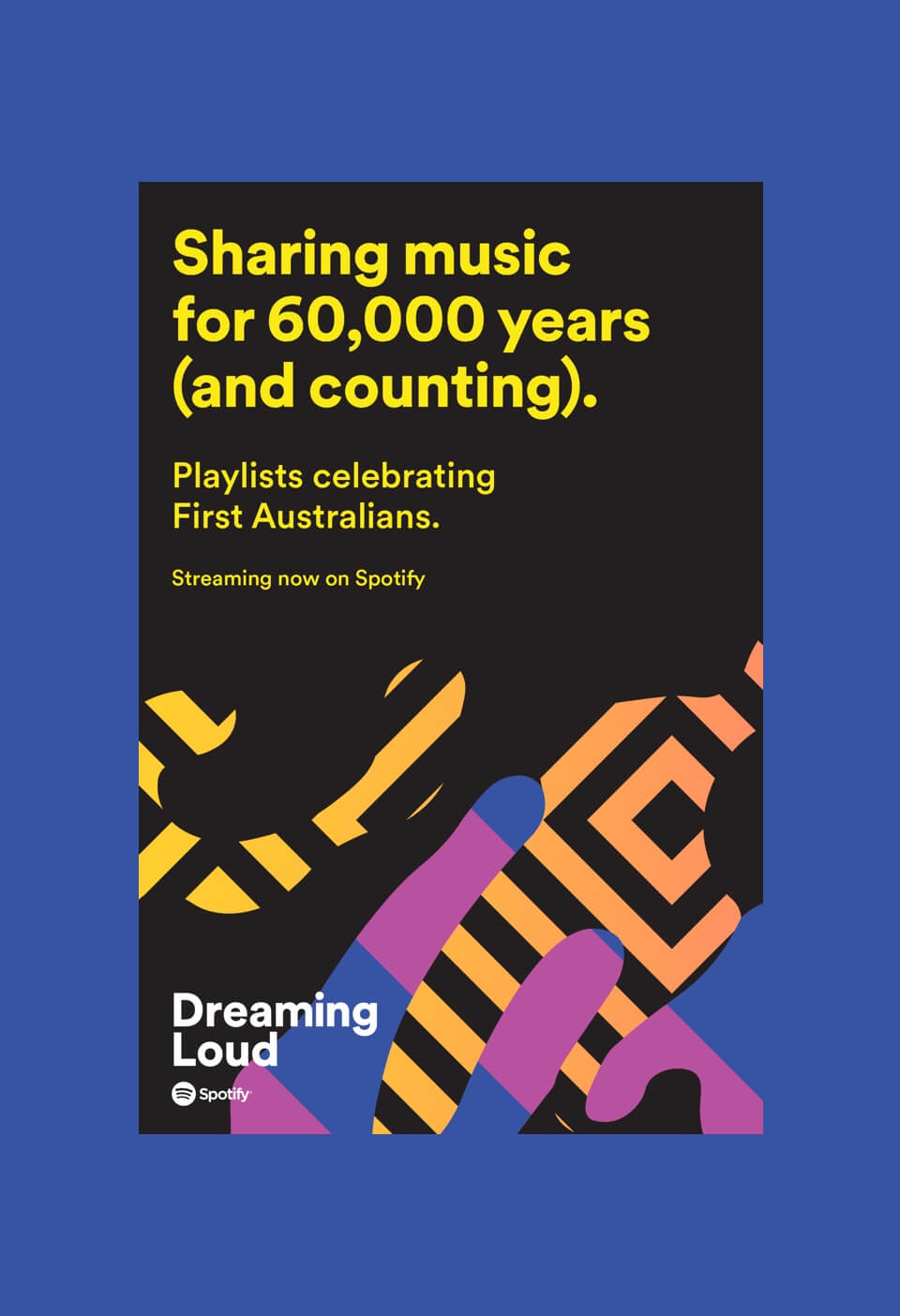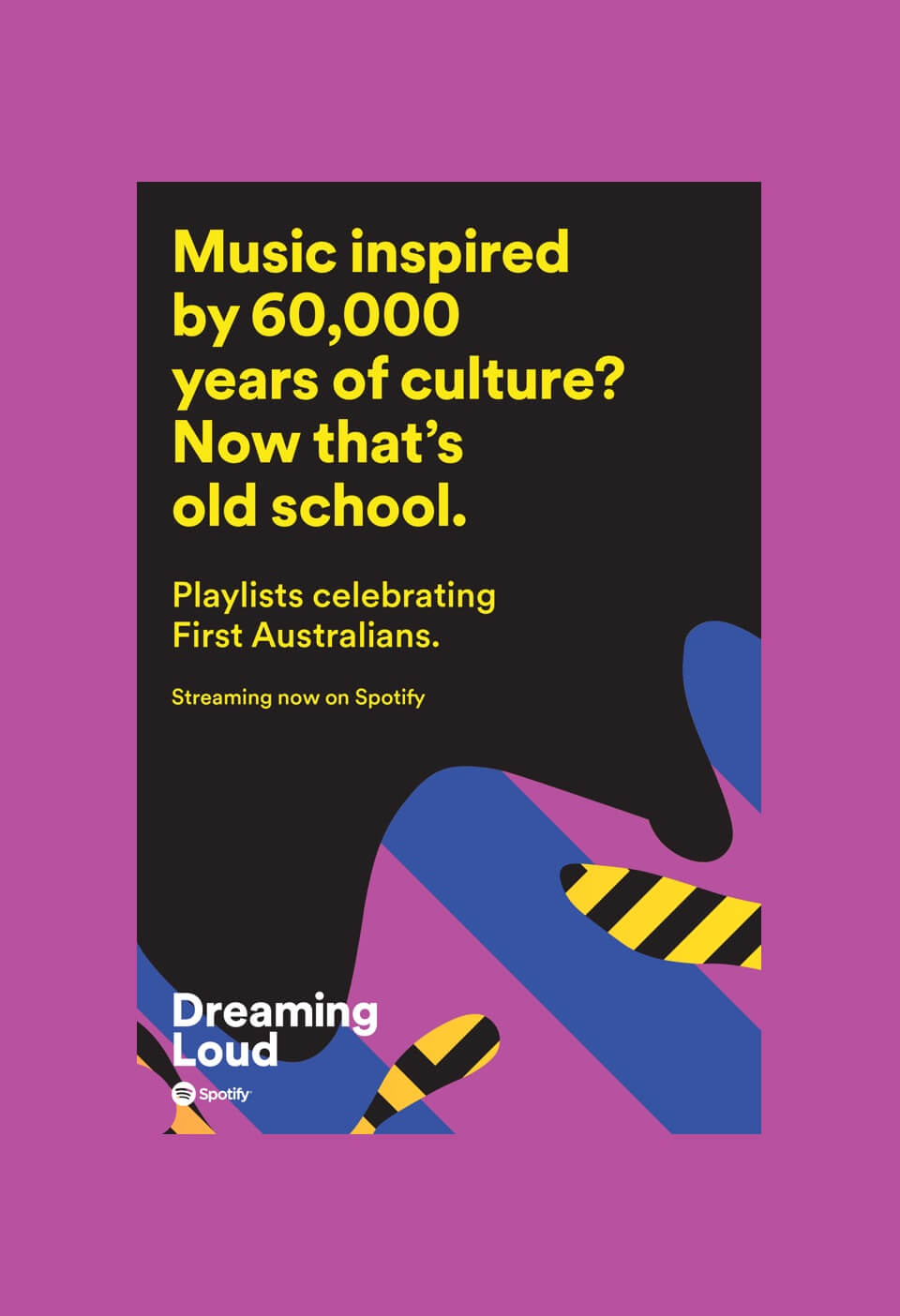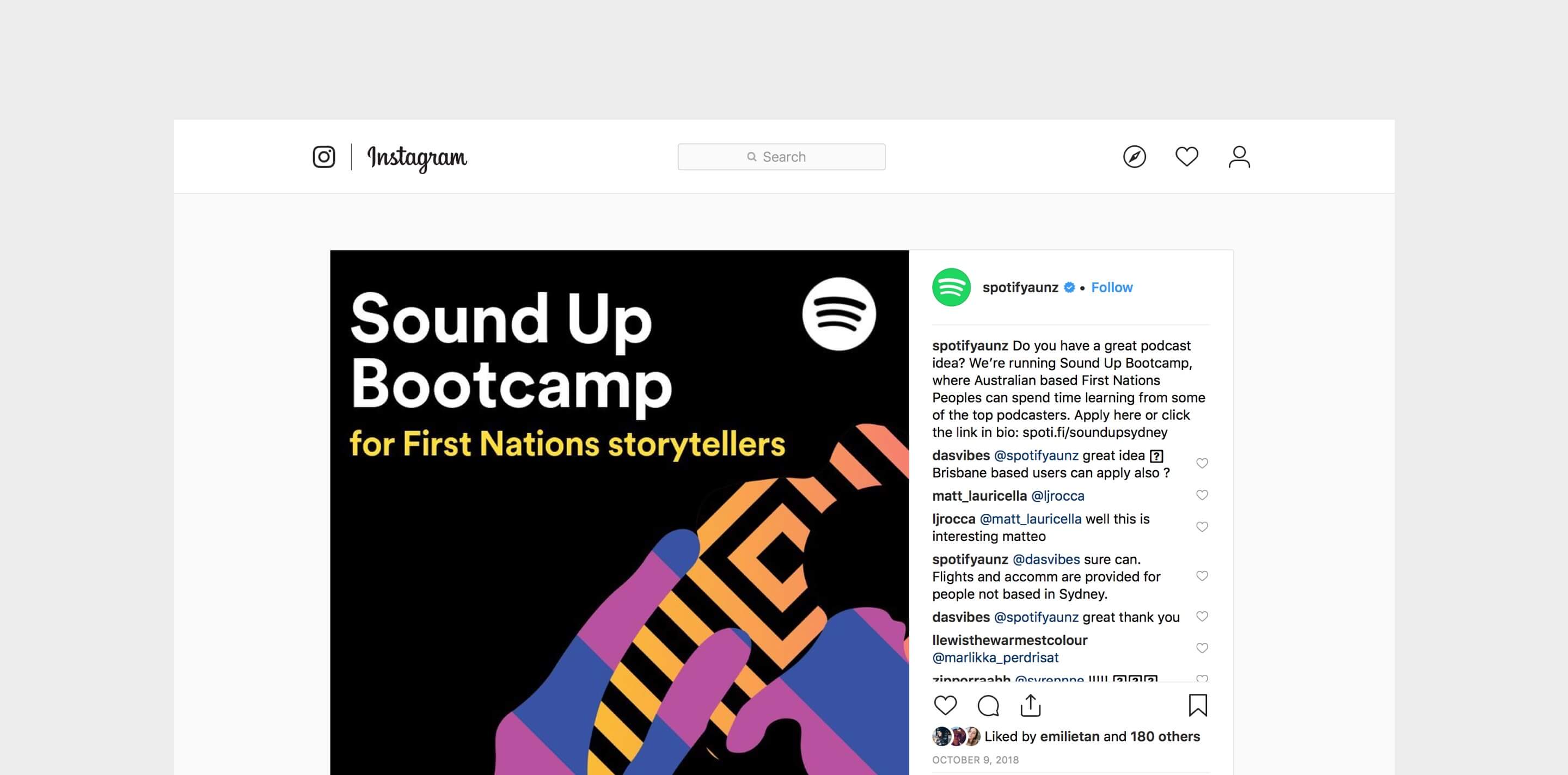 The result was a campaign that pushed boundaries and elevated the conversation