Australian Government Department of Health
COVID-19 may be hogging all the health headlines in 2021, but this year saw another health emergency emerge ⁠— the resurgence of the sexually transmissible infection called syphilis. But how do you get a young audience to take notice of an important health message? You get a bit cheeky…
The brief
Cases of syphilis have almost tripled in numbers since 2014. Specifically, there have been increased rates of syphilis among men who have sex with men, women of child-bearing age and in Aboriginal and Torres Strait Islander communities, with an upsurge in cases in these groups occurring in late 2020, early 2021. What makes tackling the disease even trickier is the fact that its health impacts appear gradually, meaning at many stages there are little to no symptoms ⁠— so many people don't even know they have it. Left untreated, however, it can result in everything from sores and rashes to brain infections, dementia, lung and heart failure, blindness and even death.
The good
We knew going to our young, invincible-feeling audience with a serious scare-mongering campaign would have them turning off and scrolling past in droves. So instead we used a combination of humour and bright, cool graphics to grab their attention and make them think. Because sometimes you need a little light to coax people to face the dark and uncomfortable.
The impact
While the campaign is still in its infancy, early feedback from stakeholders is extremely positive with the goal being to change behaviours so we can reduce infections. Because nobody wants to fool around with syphilis!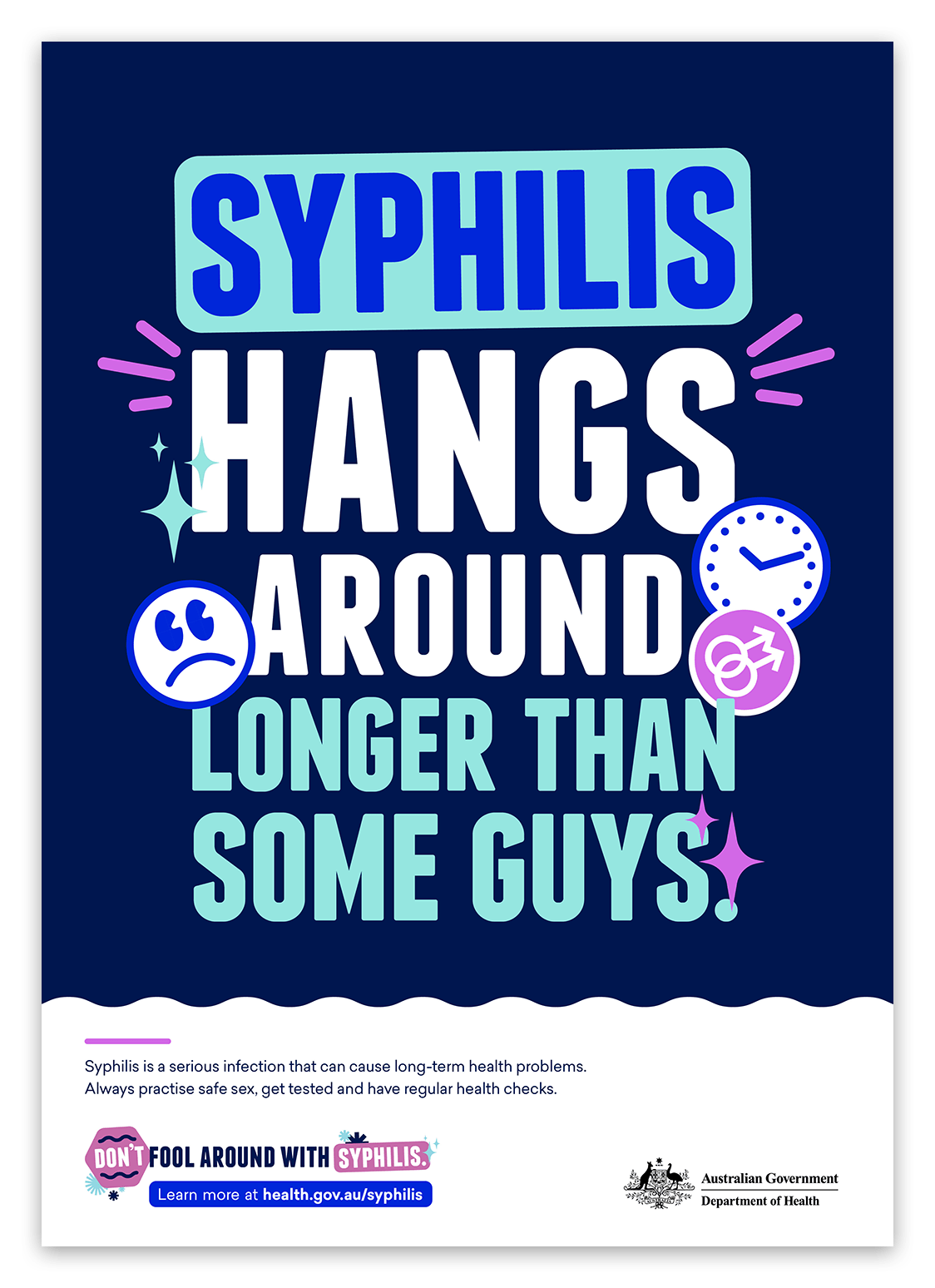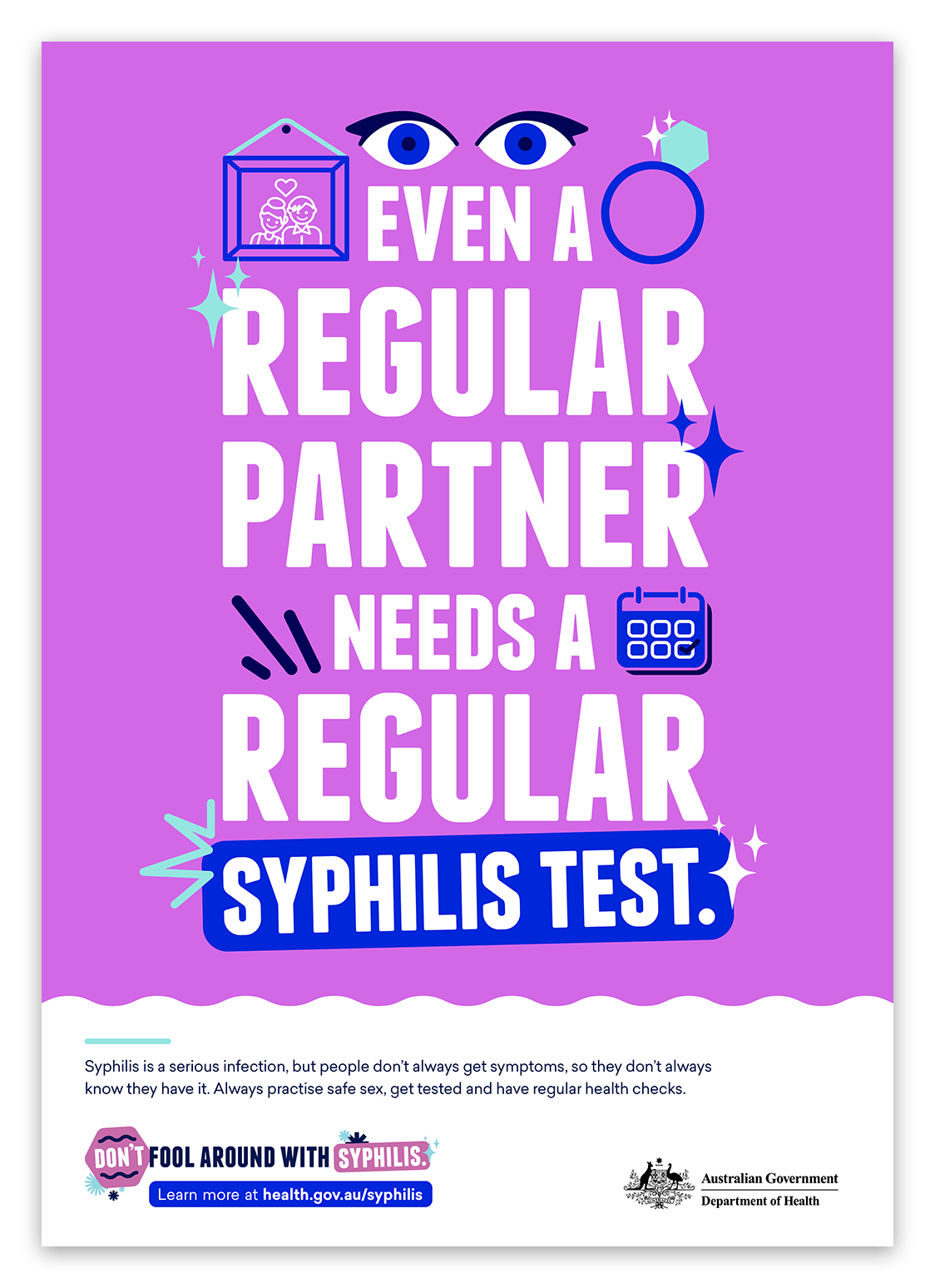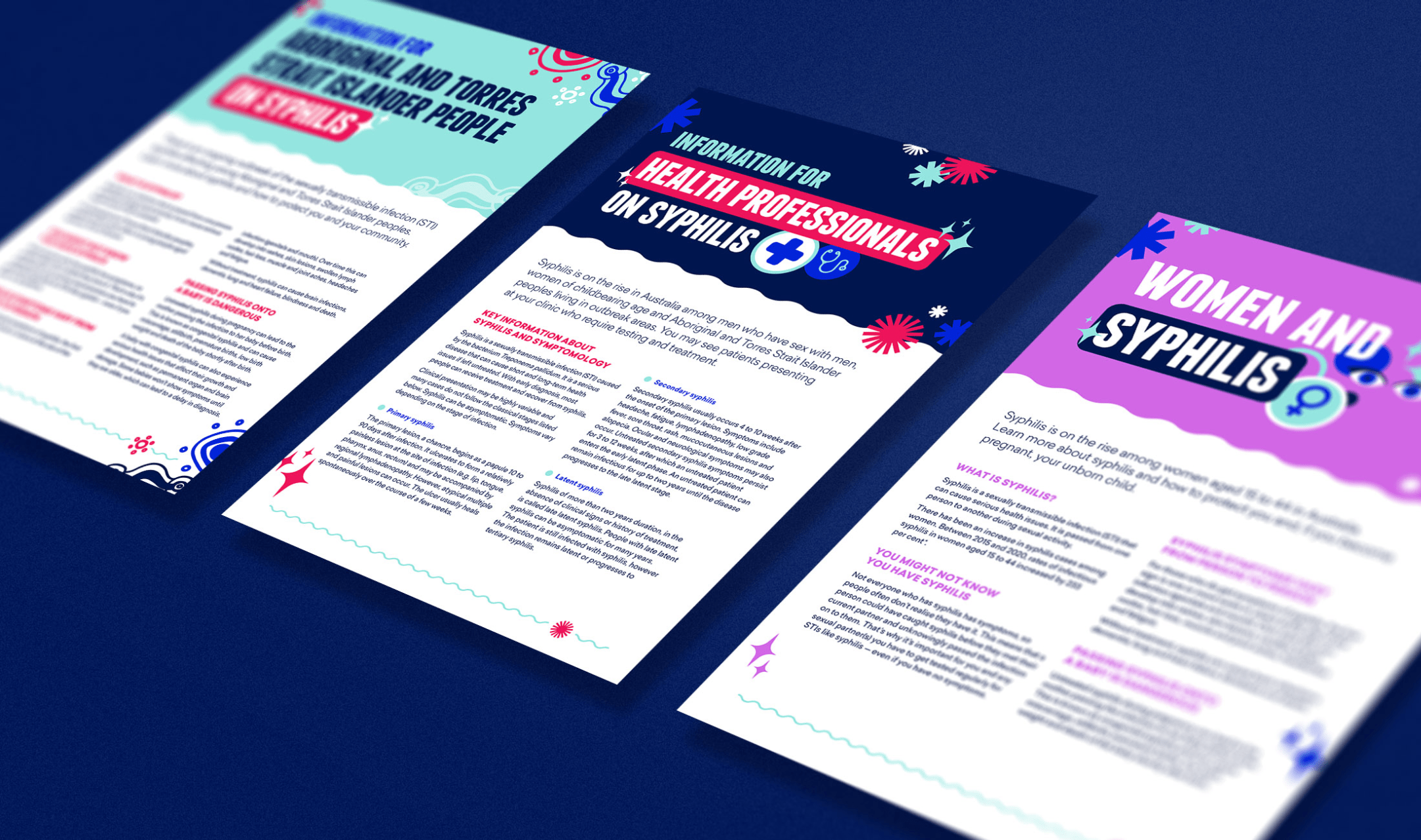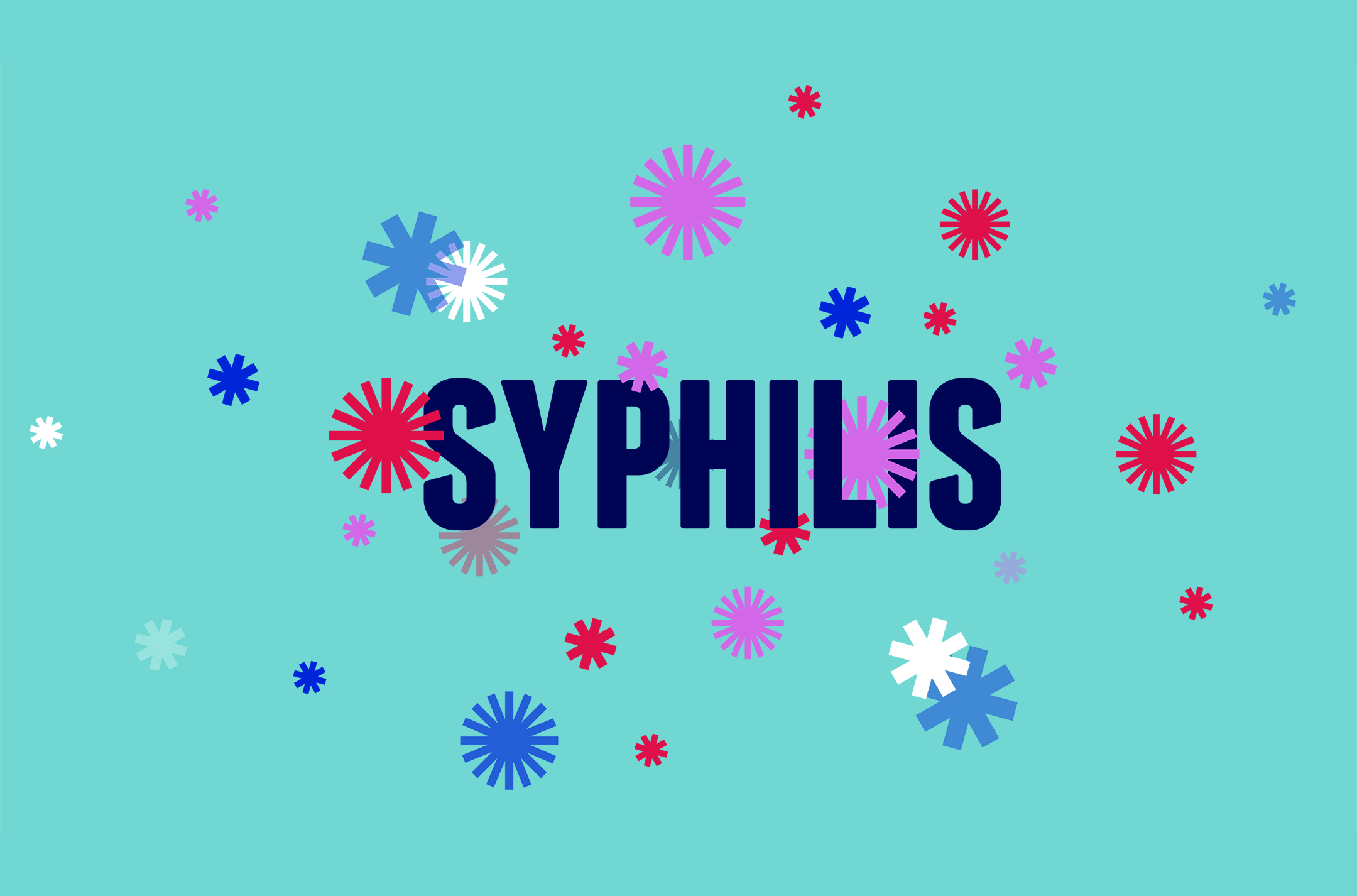 Our colourful graphic approach was used across the campaign from animations to fact sheets.