Central Queensland Indigenous Development
Being a foster carer can be an enriching experience — both for the child and the carer alike. But it's also a vitally important tool in maintaining and strengthening Indigenous culture.
The brief
Central Queensland Indigenous Development's foster carer campaign aimed to increase carer enquiries across Murri communities in Central Queensland. We took a two-pronged approach — appeal to potential carers' values around providing stability to kids in need, and appeal to those who saw preserving culture across generations as critical.
The good
The result was the integrated campaign Stronger Together. With a call to action around 'keeping our mob together', it wasn't just about providing young people with opportunities to thrive, it was also about strengthening culture.
The impact
With a series of emotive videos and portraits, the campaign avoided the 'Hallmark' approach by focusing on the normal, everyday moments in life that make families. It didn't need to be polished and perfect — it just needed to demonstrate love and belonging while promoting a strong sense of culture.
campaign brand
A campaign brand was created around Stronger Together, a strong Indigenous feel paired with strong colours.
It was about providing stability to kids and strengthening culture.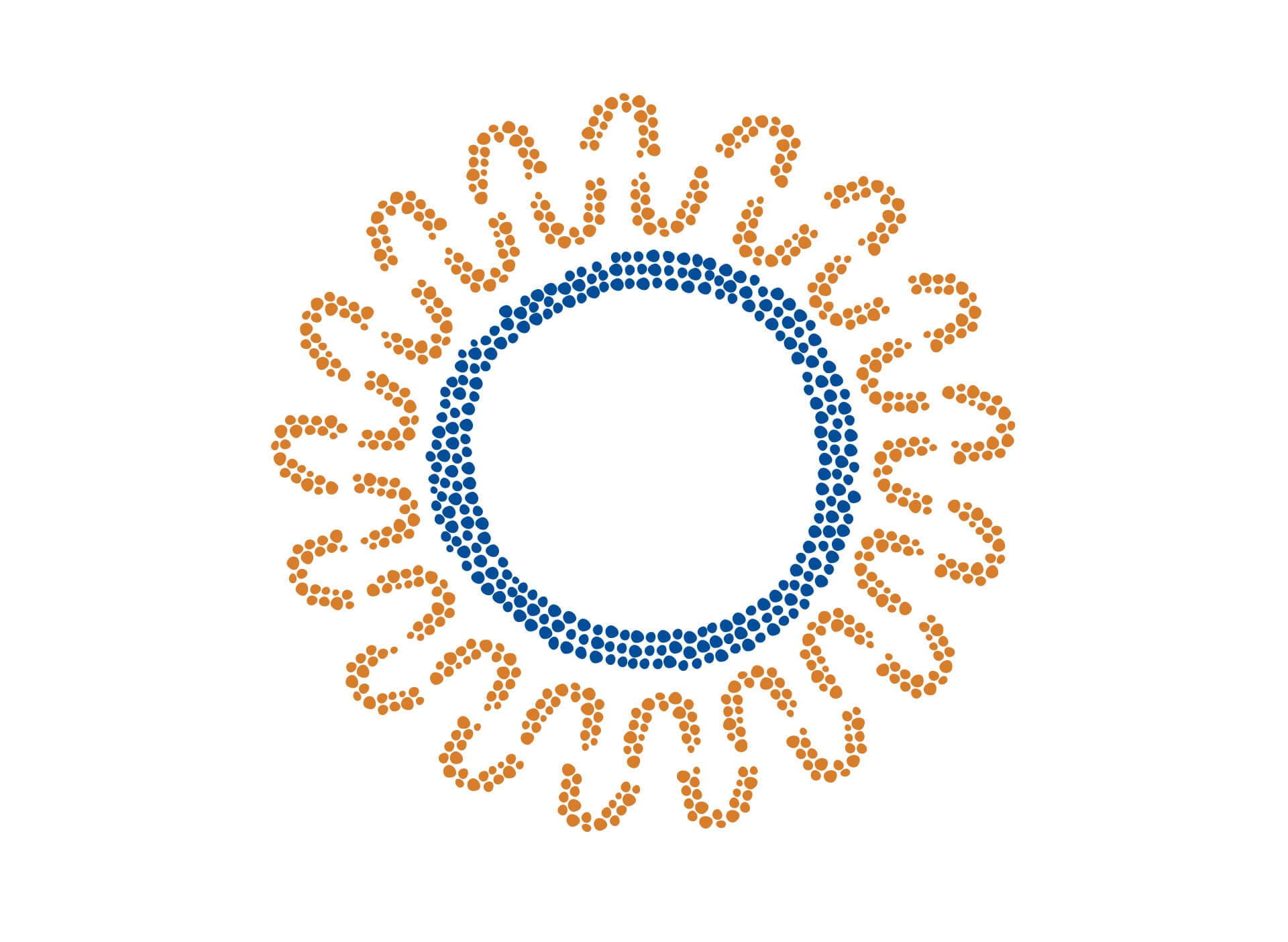 photography
We captured genuine moments between carers and foster kids; showcasing culturally loving connections.
We avoided the 'Hallmark' approach to depict families. This was about being real.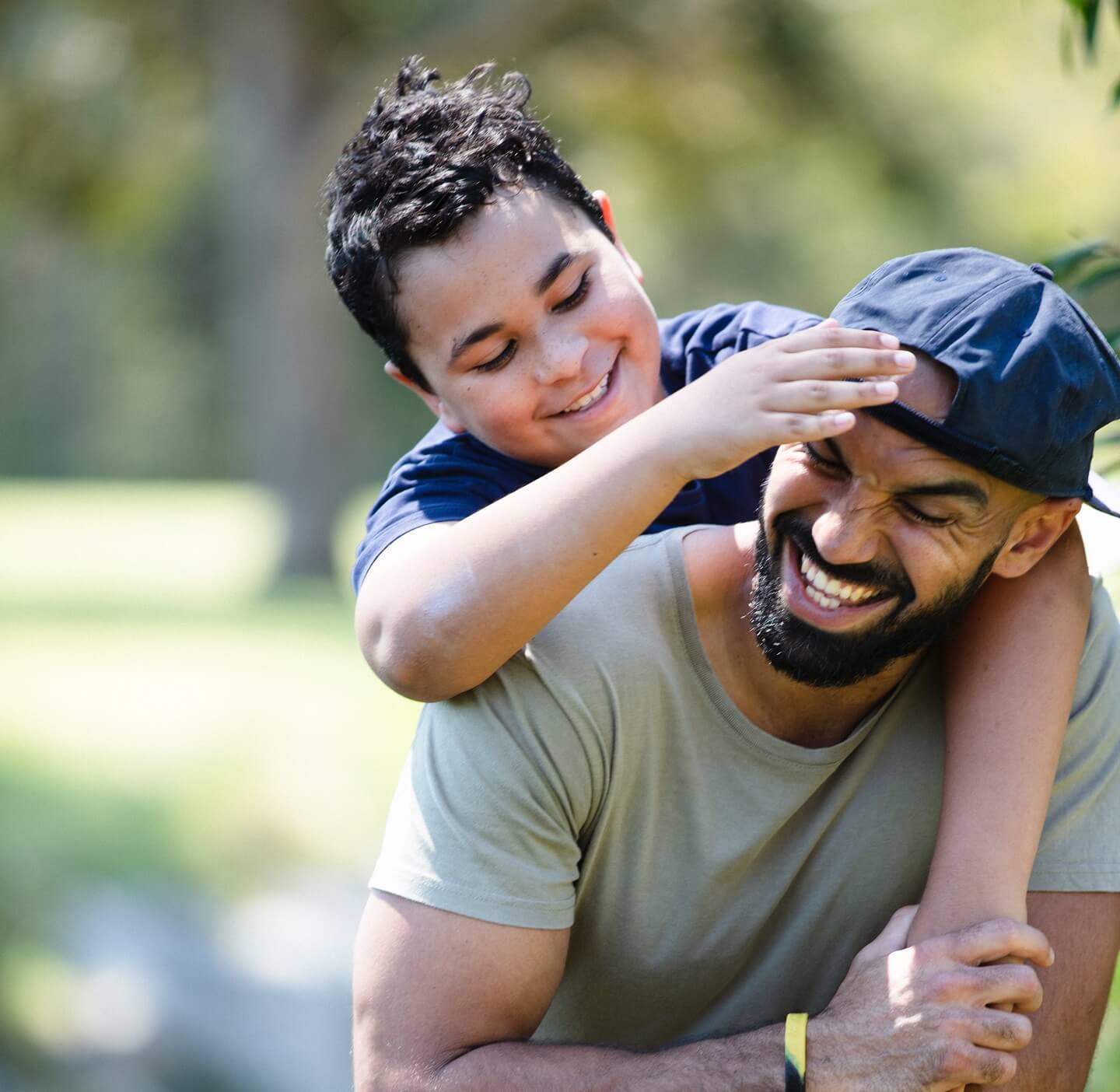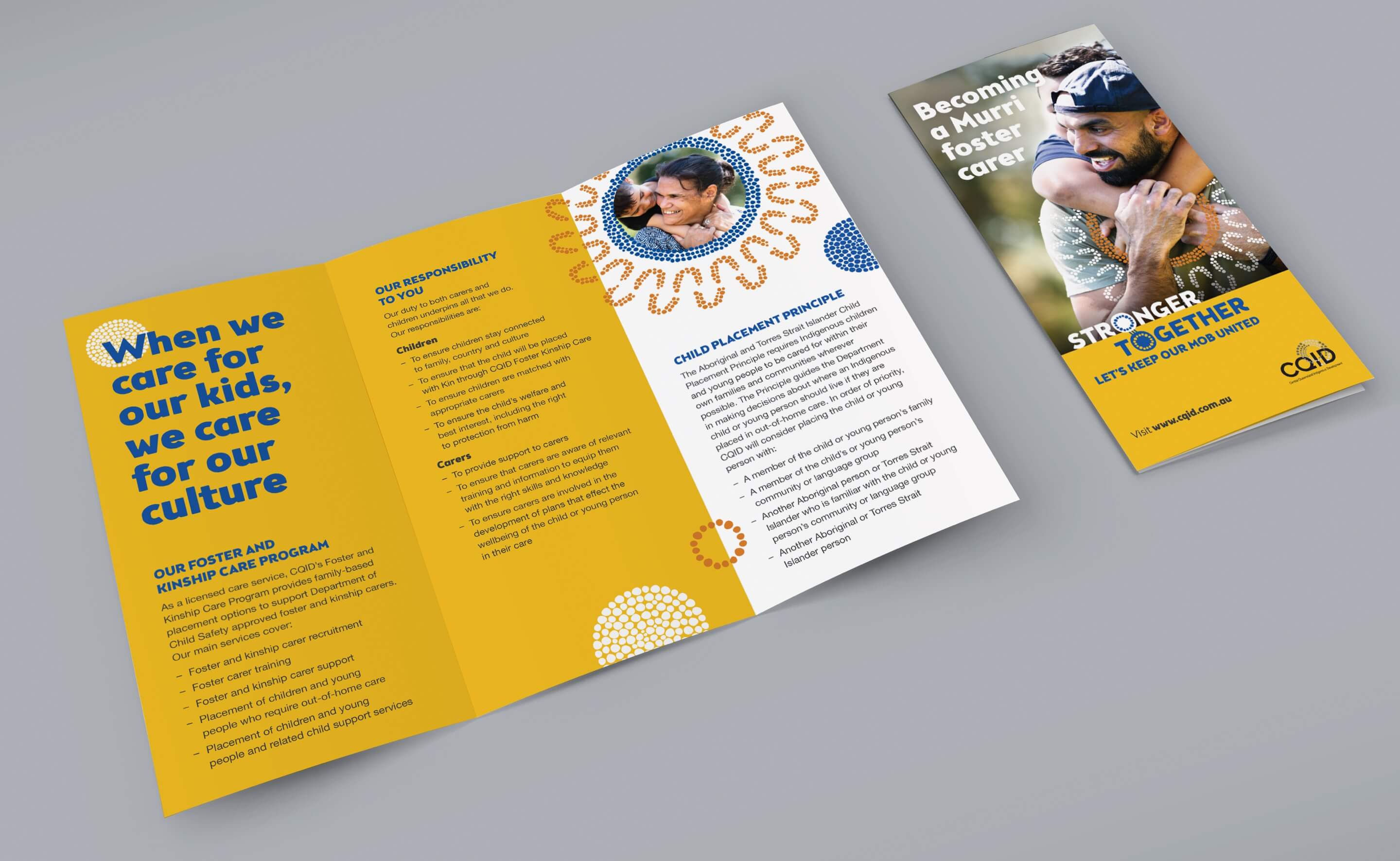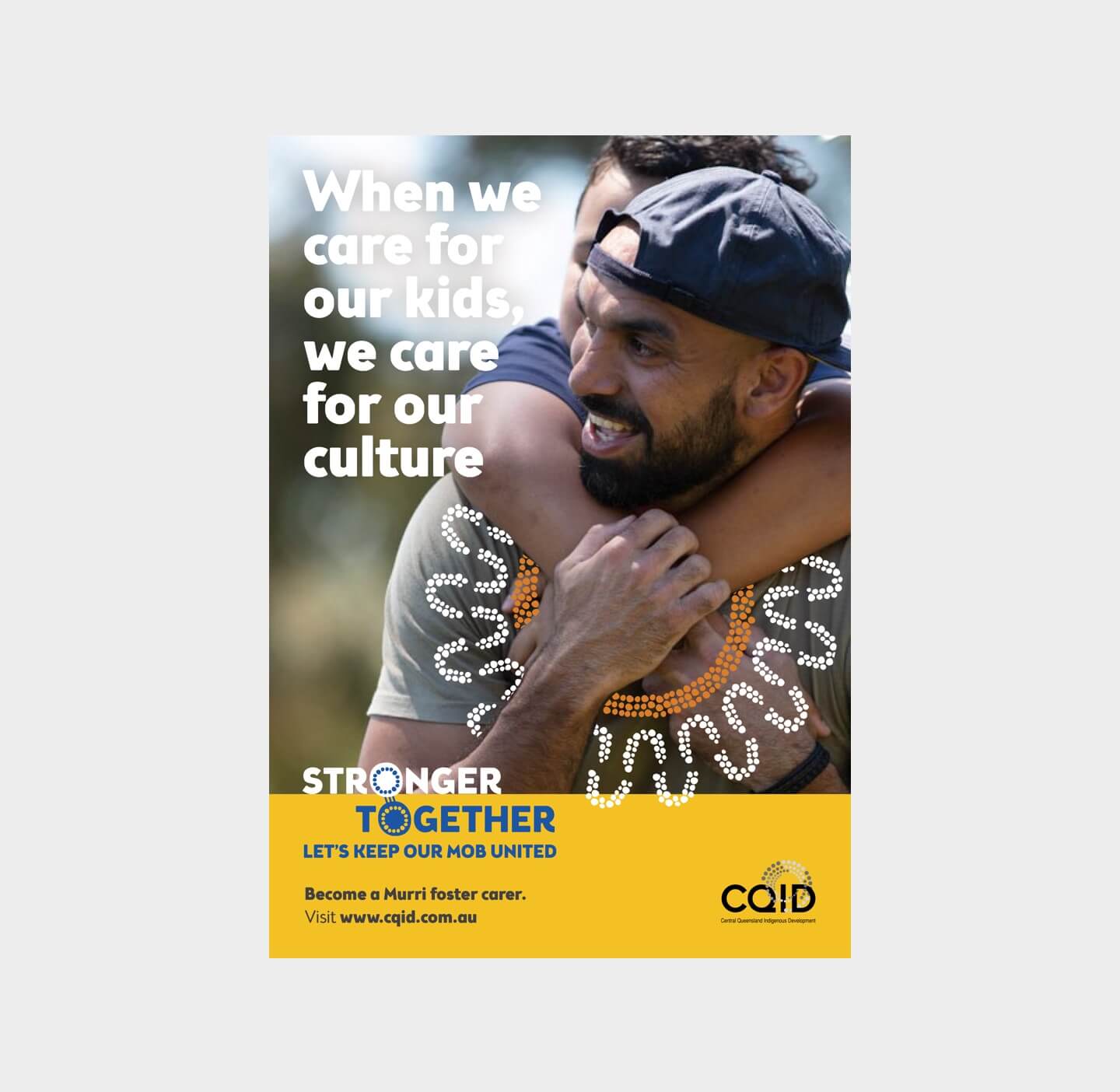 social media campaign
Short videos were created for social, showing everyday moments connecting carers with kids.