Qld Government Department of the Premier and Cabinet
250 incidents of domestic and family violence are reported every single day across Queensland. These are the ones we know about with many more unreported, meaning the prevalence of domestic violence is sadly at an all-time high.
The brief
While much is being done in the front line, it's critical to plant the seed for future generations to ensure domestic violence is never normalised. Our job was to come up with an idea that would make an impression on young minds.
The good
Through the power of hip hop, with lyrics written and performed by celebrated Australian hip hop artist, Illy, we created a campaign to disrupt the millennial mindset. Across TV, cinema, out of home, digital and social media, Queensland teens learnt that domestic and family violence isn't just physical, and they got the opportunity to take a stance by writing their own hip hop lyrics to Back Around.
The impact
With the help of local Rap artists, we took the campaign directly to where it mattered most. With teens from all over the state penning and performing their own lyrics about domestic and family violence through Rap workshops, the next generation heard a clear message — from their own kind — to end domestic and family violence.
photography
The photography was created to capture the raw pain and emotion that teens experience when living with domestic and family violence.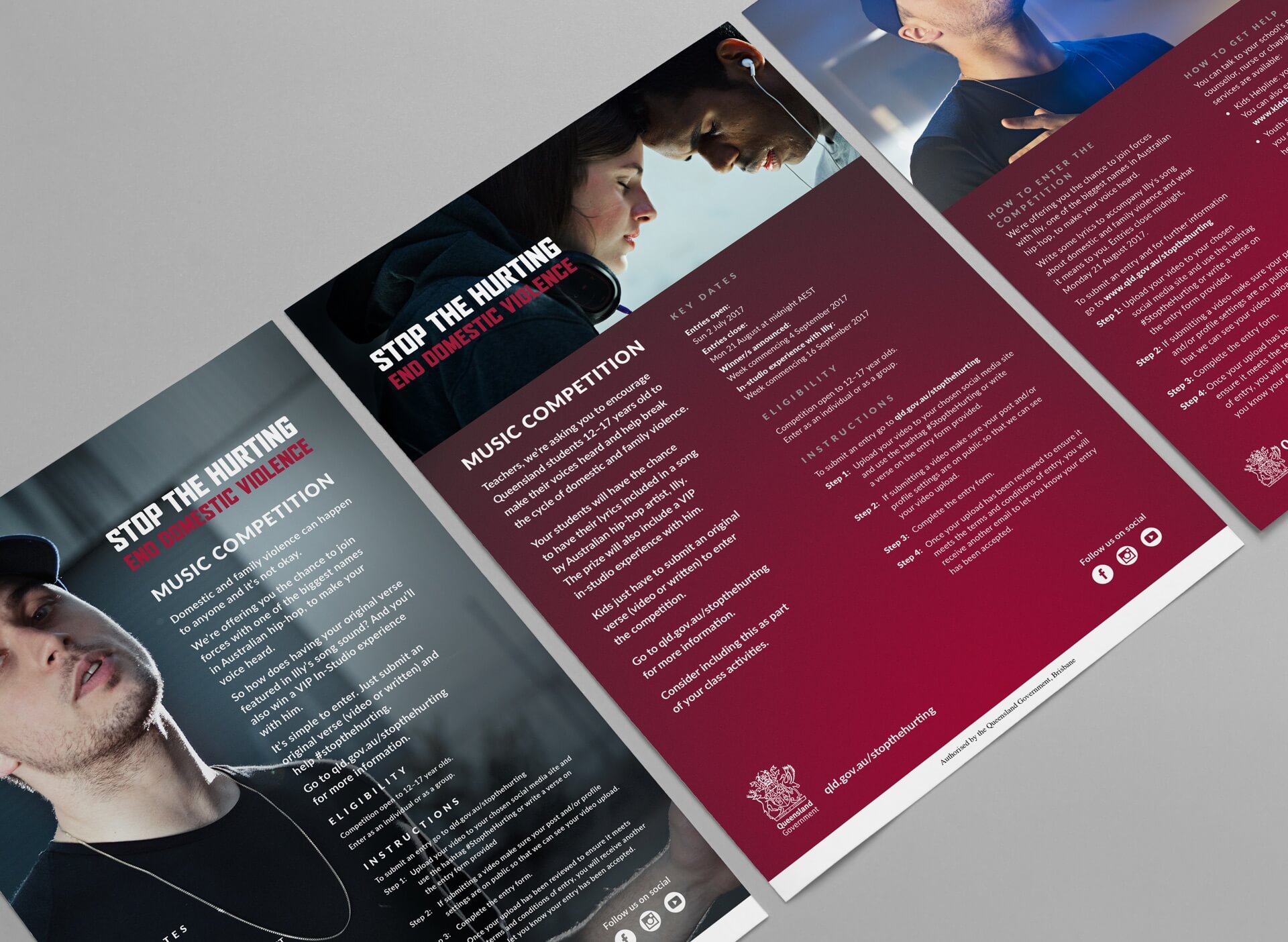 collateral
An extensive rollout was created to support our tvc and encourage young people to enter the music competition.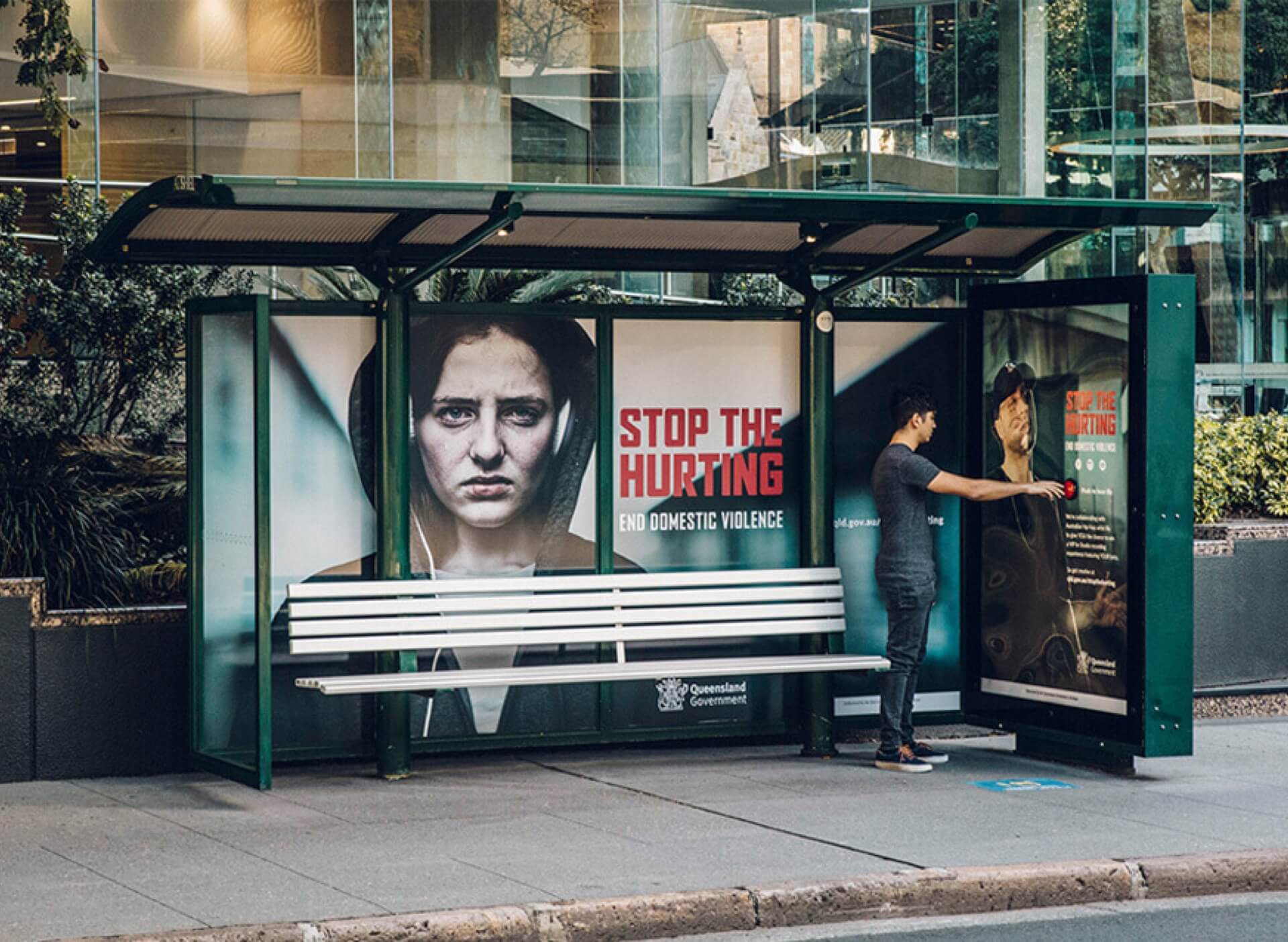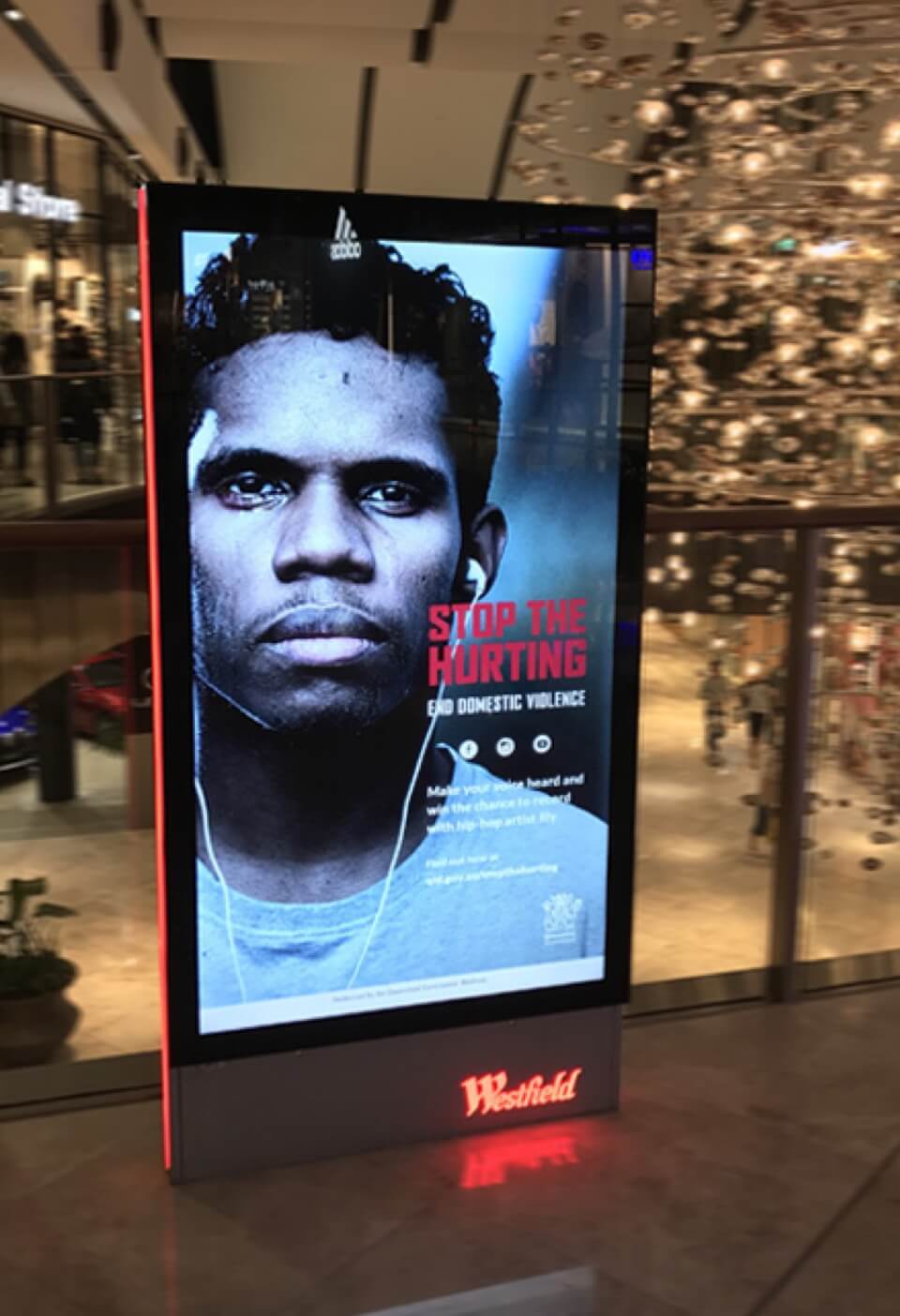 video
A number of supporting videos were produced to highlight the various types of domestic and family violence.
Stop the Hurting was designed to stop the cycle – through hip hop.
workshops
To support the music competition we went into communities and worked with kids in word slam workshops.